As you might have read a few weeks ago, the Art Docent Program is introducing three new units, which will be ready in time for the 2019-2020 school year. In honor of these new units, we'll be spotlighting a different artist from each unit throughout the summer. As we introduce our new 5th-grade Environmental Art unit, in this post we'll be looking at the life of one of the artists and works included in our unit, Robert Smithson and his seminal work Spiral Jetty. 
Why? Well, if there's one Environmental artwork that people know or have seen pictures of before, it's generally Spiral Jetty (unless, of course, it's something by Christo and Jeanne-Claude. But considering that we've spotlighted them before, we'll be looking at Smithson and why Spiral Jetty has gained a cult-classic-like significance in the world of art and pop culture.)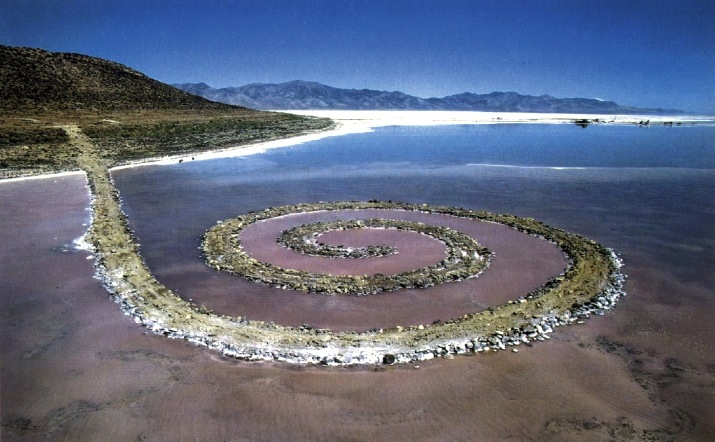 First of all, let's define Environmental Art. Also known as Land Art or Earthworks, we at the Art Docent Program define Environmental Art as artworks "that confront nature in some way." Generally, the artwork in this category is diverse and site-specific, meaning that it has been designed for a specific location. Works can be temporary or permanent, made out of natural materials, range from the monumental to the minute. Photography is generally key in documenting works of Environmental Art. Though art that interacts with its environment has been around for centuries (which we include in our unit), the term came into play as more and more artists started working with the earth as a medium in the 1970s.
Robert Smithson was born in New Jersey in 1938. Considered one of the founders of "Land Art," he created site-specific works as well as gallery pieces that involved the environment. His 1969 Chalk–Mirror Displacement displayed sandstone rocks from New Jersey in a New York gallery alongside a mirror, bringing the organic world straight into the often-sanitized world of gallery art.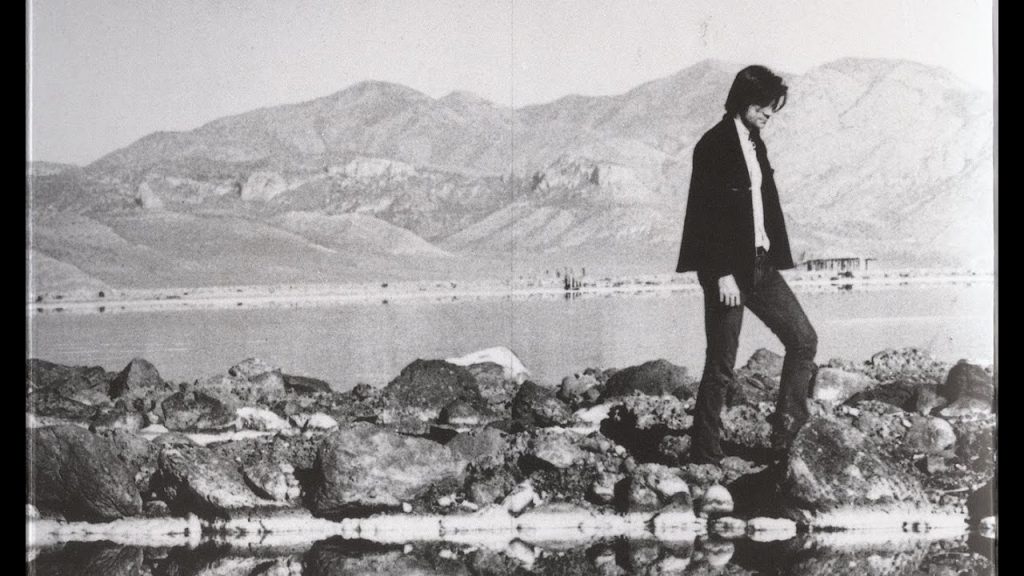 Smithson was drawn back to site-specific works and found inspiration in Utah's Great Salt Lake. He was drawn to the ruins of old oil rigs and was fascinated by the industrial and natural entropy (i.e., decay) that coincided in the lake. Inspired, he hauled 6,000 tons of earth into the lake and formed a raised, rocky spiral; a shape found in the natural world and representative of entropy. The finished product was a 15-foot wide, 1,500-foot long pathway made from mud, salt crystals, and basalt rocks (all native to the lake) extending into a remote part of the Great Salt Lake.
And it seemed that Spiral Jetty, which was completed in 1970, took Smithson's fascination with "entropy" to heart: the work soon disappeared as the water in the lake rose. However, as the environment changes, Spiral Jetty reappears and disappears along with it, acting as a commentary on both entropy and the climate. Though Smithson died in 1973 while photographing a site in Texas in1973, Spiral Jetty and all it stands for has lived on–a fact that would certainly make him proud.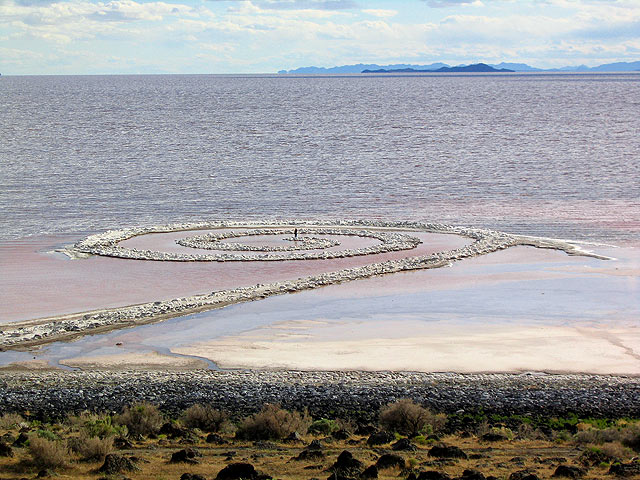 So why is Spiral Jetty the best-known Environmental artwork? The fact that it's lasted as long as it has certainly helped, as do the many photographs taken of the work. In addition, its changing nature and the fact that it's stayed relevant as discussions of the repercussions of climate change have come to the forefront. Another reason is that anyone with the means to get to Spiral Jetty can go and see it when it's not submerged. And, sadly, the fact that Smithson didn't live to create artwork on the scale that his contemporaries (i.e. Christo and Jeanne-Claude) would go on to automatically makes Spiral Jetty his crowning work. It also remains, as this post is evident of, a great conversation starter.
So, had you heard of Spiral Jetty? Why do you feel the way you do about it? Is Spiral Jetty on your art trip bucket list? Share your thoughts on this enduring piece of art in the comments below!
---
Discover more about Robert Smithson and his works at Robertsmithson.com.
What do we do here at the Art Docent Program? Discover more about us and our curriculum including our new units, here!
Want more fun art articles? Check out our blog archives for more!
Don't forget to follow us on Facebook for updates and more posts!