There are picture books for littler kids and novels for grown-ups, but it can sometimes feel like chapter books with an art-historical slant are few and far-between. Yes, there are classics like From the Mixed-Up Files of Mrs. Basil E. Frankweiler and the Chasing Vermeer series, but sometimes the quieter chapter books (like The Outcasts of 19 Schuyler Place) don't get as much love.
Which is why we're sharing today's Art Read with you. The Gallery by Laura Marx Fitzgerald is a thrilling middle-grade read, taking readers on an art-historical Jazz Age adventure inspired by true events. Published in 2016, it's a wonderful new addition to our Art Reads for Kids.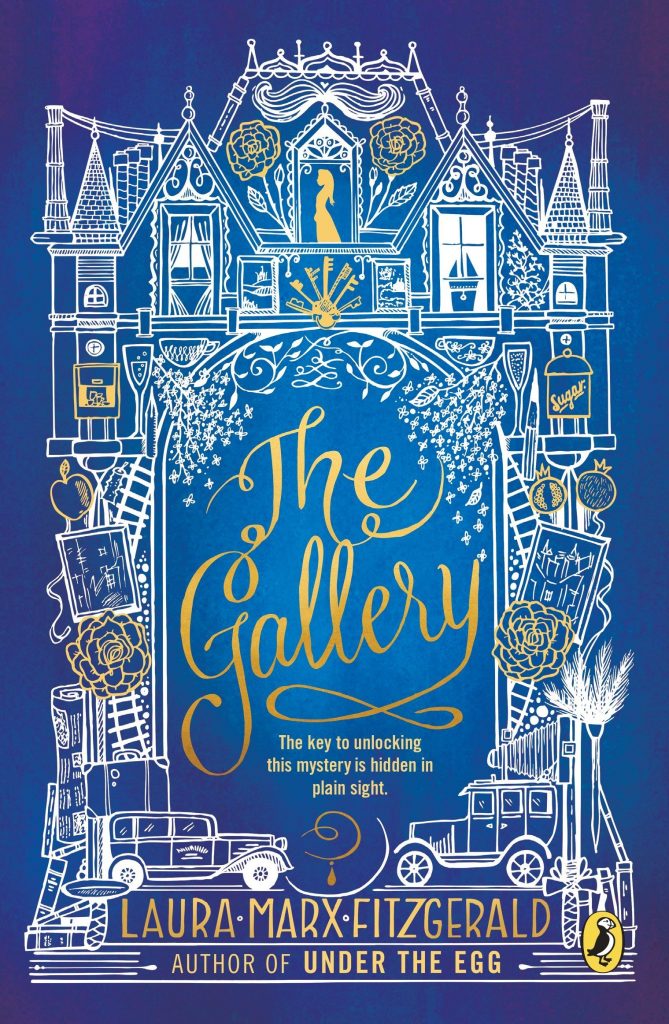 The Gallery's story begins differently than you might expect–with its main character's hundredth birthday. Martha O'Doyle is visited by a reporter looking for a human interest story. The reporter shows Martha an old newspaper cutting about the explosion that killed Martha's former millionaire employer and his wife to try and get Martha to start talking. The old paper has the story all wrong, and Martha realizes her chances to tell her side of the story are growing slimmer as she ages.
We're then send back to 1928, when Martha was twelve years old. As a punishment for neglecting her studies at school, Martha's mother makes Martha join her at her work–which just so happens to be as a maid for the illustrious newspaper magnate Mr. J. Archer Sewell. A Hearst-like character, Mr. Sewell is every bit the "new money" newspaperman, and his sermonizing about plucking oneself up by their bootstraps quickly gets on Martha's nerves, as she notices the gulf between Mr. Sewell's wealth and that of herself and the other household servants. Martha soon discovers that the mysterious Mrs. Rose Sewell, who she's never seen, is an invalid.
Martha grows increasingly fascinated with finding out as much as she can about Rose–mainly due to Rose's paintings. Rose had her own fortune far before she married Mr. Sewell, and used her money to put together a showstopping art collection. Now, though, she insists that most of the paintings be kept in her rooms with her–except for a small collection downstairs. As the story progresses, Martha tries to figure out just what Rose is trying to communicate through her placement of certain paintings in the common areas…and what that might say about her mental state, her husband, and a whole lot of other things. With her clever determination and wry dashes of humor, Martha is a narrator that is easy for any reader to connect with.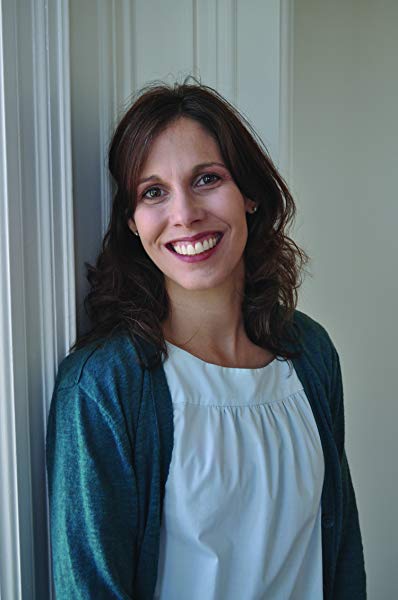 As Martha does her detective work, we're taken along for an art-historical journey through common scenes and motifs. Famously-depicted scenes like Persephone's abduction, Sophonisba's choice of death rather than imprisonment, Bacchus' revels, and Judith's murder of Holofernes all have a home on Rose's walls–and thus, are stories that Martha researches in order to piece together her understanding of Rose's situation. Marx Fitzgerald also deftly incorporates historical events into her story to move it along, including its backdrop of Prohibition, the hubbub surrounding the 1928 presidential election, outcry over the execution of supposed anarchist robbers Sacco and Vanzetti, the decline of vaudeville performers, and so much more.
All these elements are cleverly combined to create a quickly-moving tale that's sure to suck in any late-elementary-to-early-middle-grade reader with an interest in art, history, or both. Whether or not art history is what draws young readers to the book, they'll learn about the power of art and stories have to change someone's world. And so it seems appropriate to end with a quote from the book: "Hasn't the world always been full of monsters and lies? Isn't it our place to fight them, to tell the truth, to rewrite the story?"
---
Want more from Laura Marx Fitzgerald? Discover her books at her website!
Read more about our curriculum and what we do here at the Art Docent Program here.
Want more Art Reads? Check out the rest of our blog for more!