We can hardly believe that it's been two years since SFMOMA reopened its doors after a several-year expansion. And with that in mind, we figured it was high time we stopped by.
The museum houses tons of works, many by artists featured in our program like Matisse, Rivera, Lichtenstein, Warhol, Calder, and a major exhibition on Magritte running through October 28. There are also more big-name modern artists as well, like Agnes Martin, Lee Krasner, Ellsworth Kelly, Chuck Close, and Anselm Kiefer among many, many others.
In our recent trip to SFMOMA, we kept track of the works we found most interesting. Without further ado, here are some of our favorites from SFMOMA
The Living Wall and Sculpture Terrace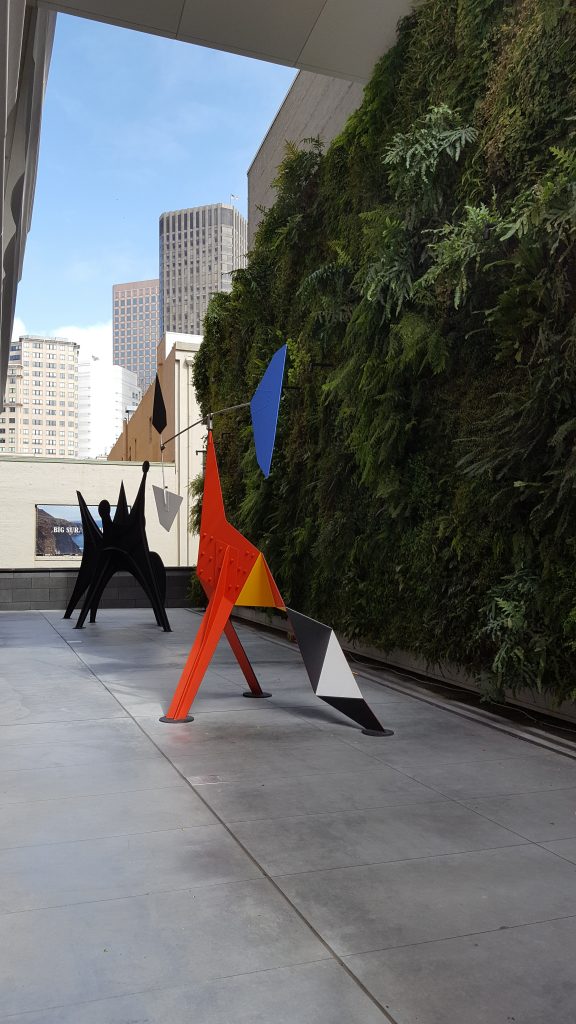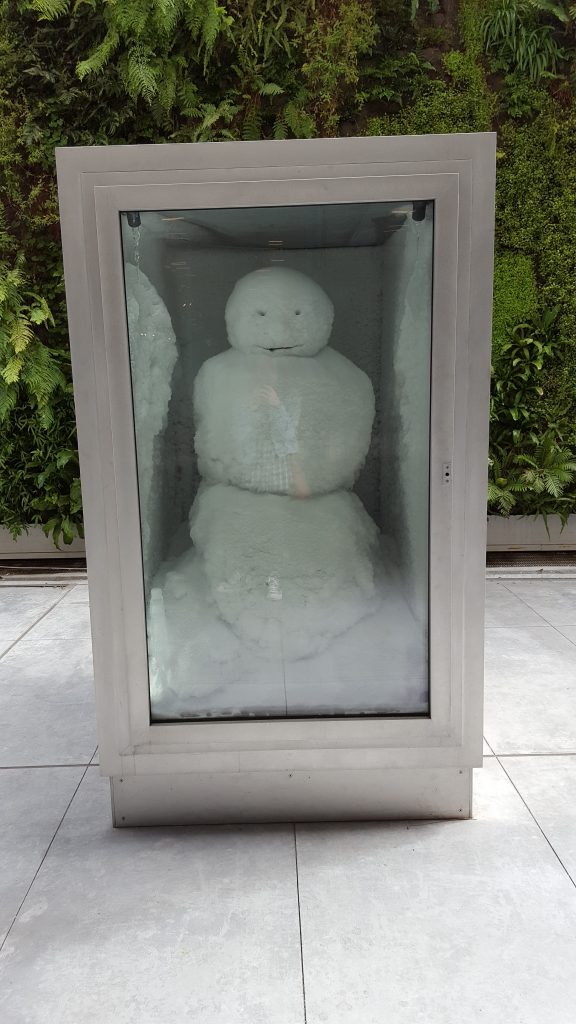 The architecture of the building itself is just as much a work of art as the works it houses, especially the Living Wall. Marvel at the wall of greenery and sculptures by Alexander Calder (who's featured in our curriculum) and more. Don't miss the opportunity to belt out a song from Frozen when you view Peter Fischli and David Weiss' Snowman, a full-on snowman housed in an outdoor freezer chamber.
Permanent Collections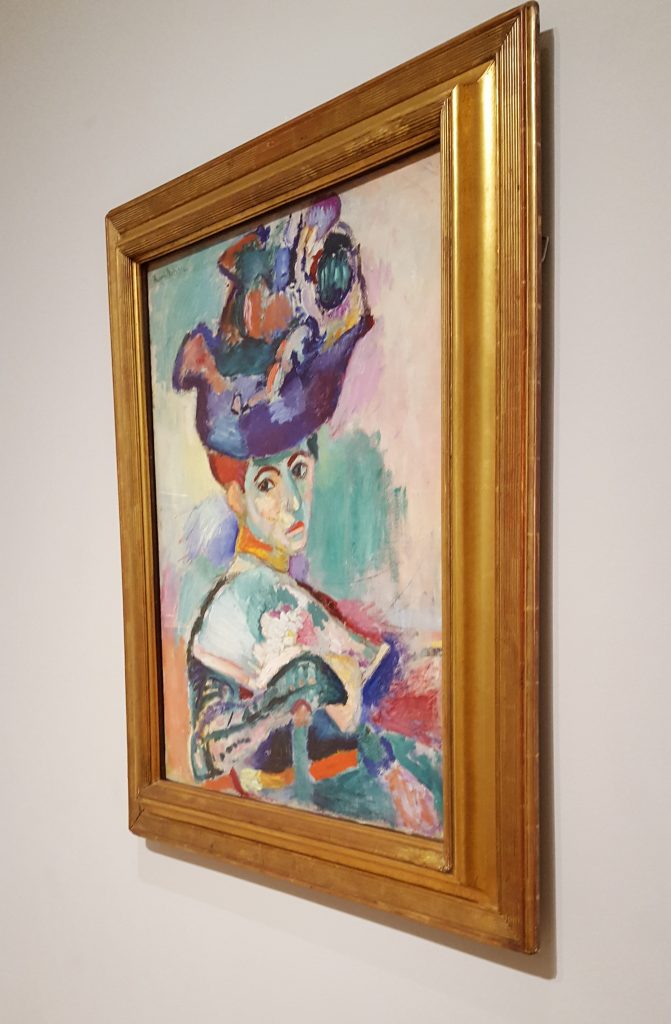 Works by Matisse and Rivera stand out in the permanent collections on your way in. Make sure you don't miss this one—many of the museum's famous works are concentrated here.
Pop, Minimal, and Figurative Art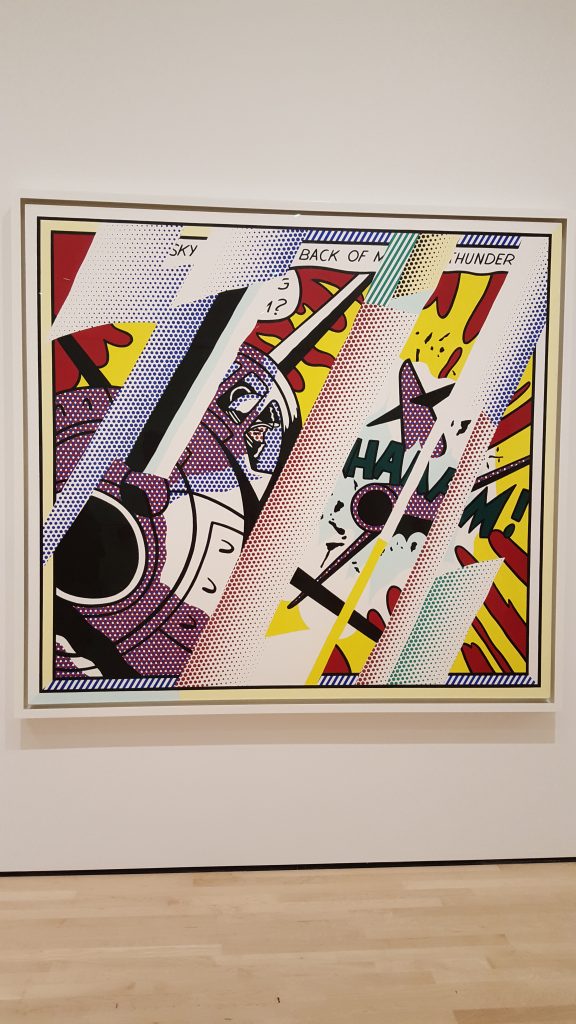 Works by Roy Lichtenstein, Chuck Close, and Andy Warhol dot the Pop, Minimal, and Figurative Art wing. What we found most interesting: several pieces from Lichtenstein's Surrealist series, which blend his signature comic-inspired work with surrealist-inspired forms.
Incision, Jay DeFeo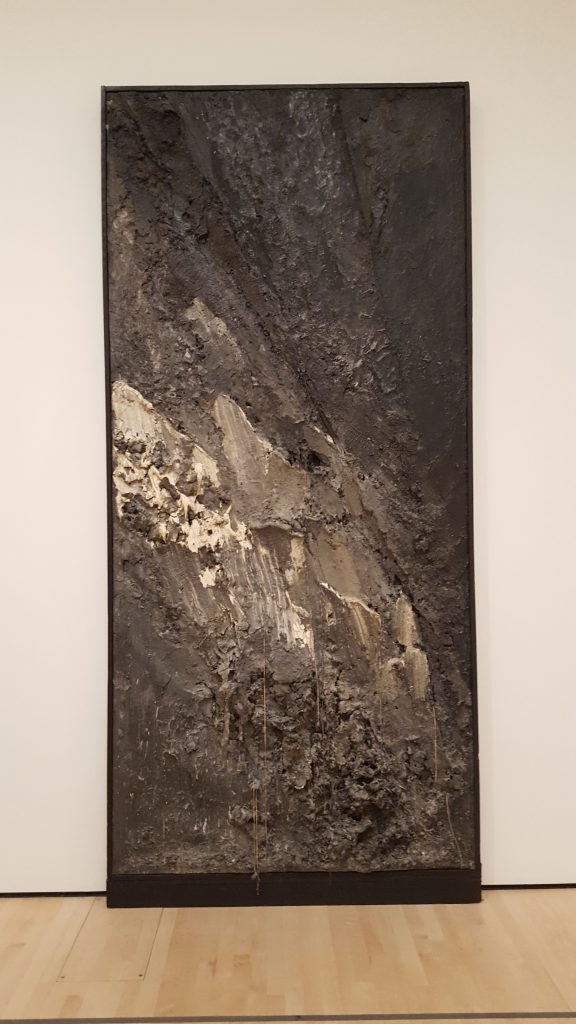 As major artists go, Jay DeFeo is relatively unknown. Based in the Bay Area for most of her artistic career, DeFeo never sought out publicity—a characteristic that gained her the respect and friendship of many major artists of her period. Incision, on view at SFMOMA, is the result of two years' worth of layering oil paint and string on canvas. According to a museum worker who took the time to enlighten us, the work is monumentally heavy, but doesn't weigh nearly as much as her work The Rose at New York's Whitney Museum, which weighs a (literal) ton.
Agnes Martin Gallery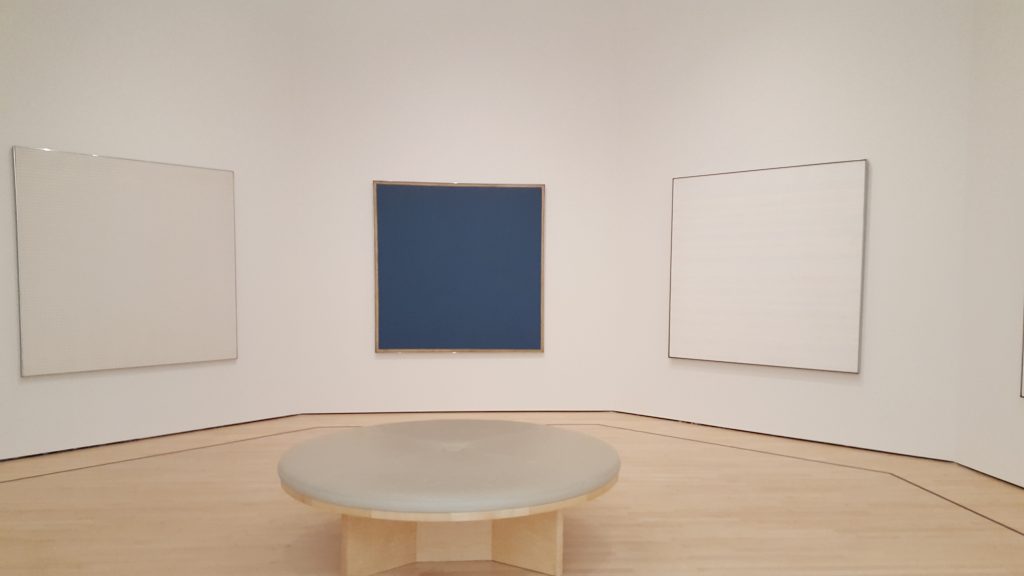 Agnes Martin has her own circular gallery. This picture in no way captures the essence of her work or the peace of the gallery, in which you can sit and ponder the minimal works.
Louise Bourgeois Spiders, through September 4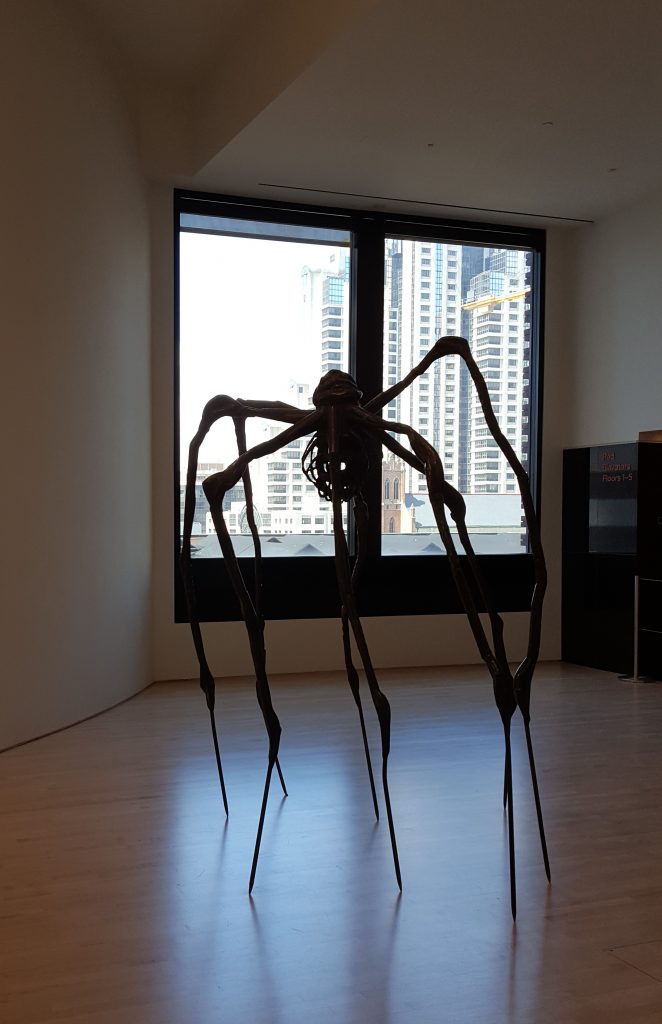 Louise Bourgeois' spider sculptures, which arachnophobes will find creepy and art lovers will find darkly thrilling, runs through September 4. The larger-than-life sculptures, housed on the fifth floor, give answer to the question of what might happen if Aragog and friends from Harry Potter overran San Francisco—looking out the windows makes it looks as if they're looming over the city.
Jim Campbell's Tilted Plane is an immersive exhibit that runs through September 16. Art lovers of all ages will love making their way through a sea of incandescent lightbulbs (trust us: we saw more kids concentrated in this exhibit having the time of their lives than anywhere else in the museum). There are no photos allowed in the exhibit, but you can take a sneak peek at what it's like on SFMOMA's site. It's well worth making your way to the top floor.
…And so much more
Of course, we couldn't fit everything we loved into this post, and the museum's exhibitions rotate frequently. You'll have to head over  to SFMOMA yourself and see what works will become your new favorites.
---
Find more information and plan your visit at SFMOMA.
What do we do art the Art Docent Program? Find out more about us here.
Want more blogs on museum and galleries? Check out our archives, and don't forget to follow us on Facebook.