As you might know, we're spotlighting several of the artists we've added to our new curriculum here on the blog (see more on how we've updated and diversified here). And we wanted to learn even more about Ofelia Esparza after featuring her 2018 artwork, Altar to el Pueblo de Nuestra Señora la Reina de los Ángeles (the Town of Our Lady the Queen of
Angels), in our new Mexican Folk Art unit.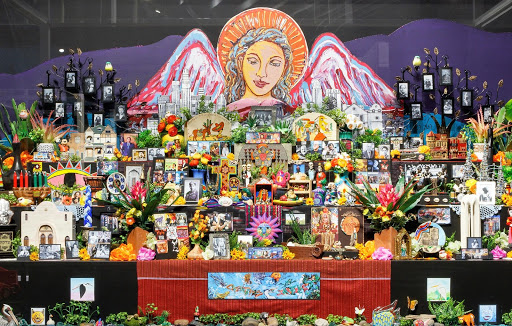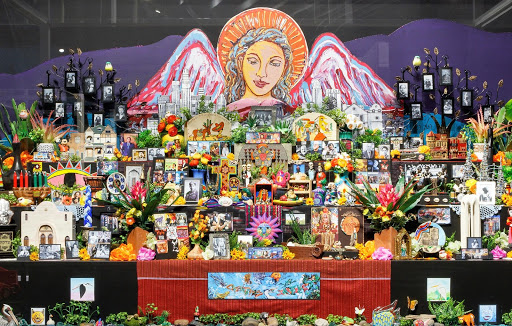 Ofelia Esparza is a contemporary artist living and working in Los Angeles, where she was born in 1932. In addition to creating art all her life, she taught elementary school for 30 years and raised nine children. The Chicana artist* is a self-proclaimed altarista (which, she says in the Borders episode of Craft in America, is a term a friend coined for her), meaning that she's a master altar, or ofrenda, builder. As we've touched on in past posts, ofrendas in Mexican culture are used to pay tribute to family members and loved ones who have died, and are most commonly created for Día de los Muertos celebrations. (Read a bit more about art, symbols, and Día de los Muertos here.)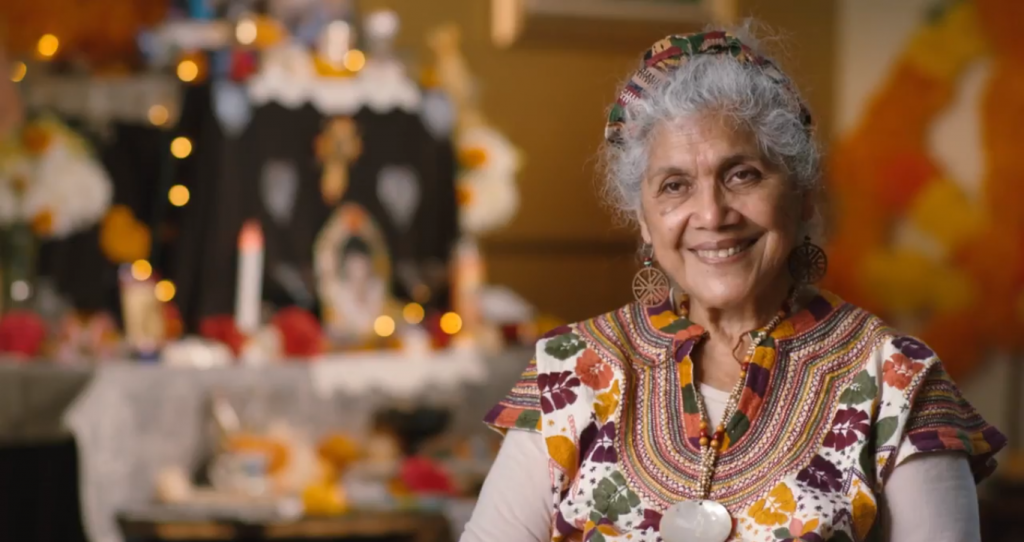 Esparza learned the art of building ofrendas from her family, specifically her mother and great-grandmother, and helped to bring Día de los Muertos celebrations to the public sphere. Traditionally, as this wonderful episode of Craft in America points out, these celebrations were major community events held in graveyards. However, in America, graveyards were closed at night, forcing Día de los Muertos celebrations to take on a more private tone.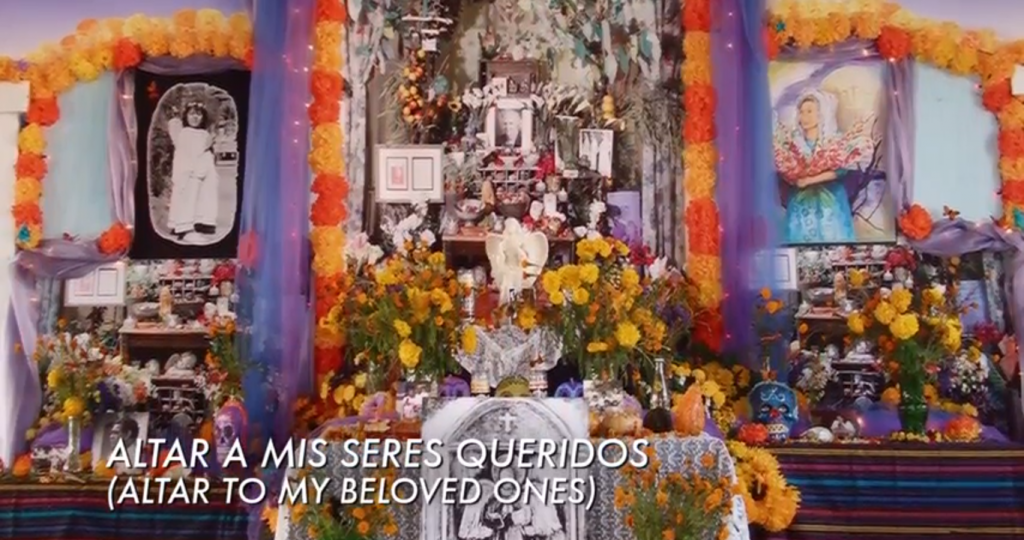 In 1979, Esparza and the team at Self Help Graphics in East L.A. sought to create a more public Día de los Muertos community event. For this celebration, Esparza created what the NEA calls "one of the first large-scale public altars" in the United States, and in doing such, helped bring about Día de los Muertos into the mainstream. She continues to make large-scale public ofrendas where the community is invited to contribute, recently at the annual Grand Park Día de los Muertos celebration in downtown Los Angeles (which you can watch for yourself in the Craft in America episode. We're not hyping this episode up for nothing: watching Esparza and her team at work creating some of the coolest ofrendas we've ever seen is a feast for the eyes.)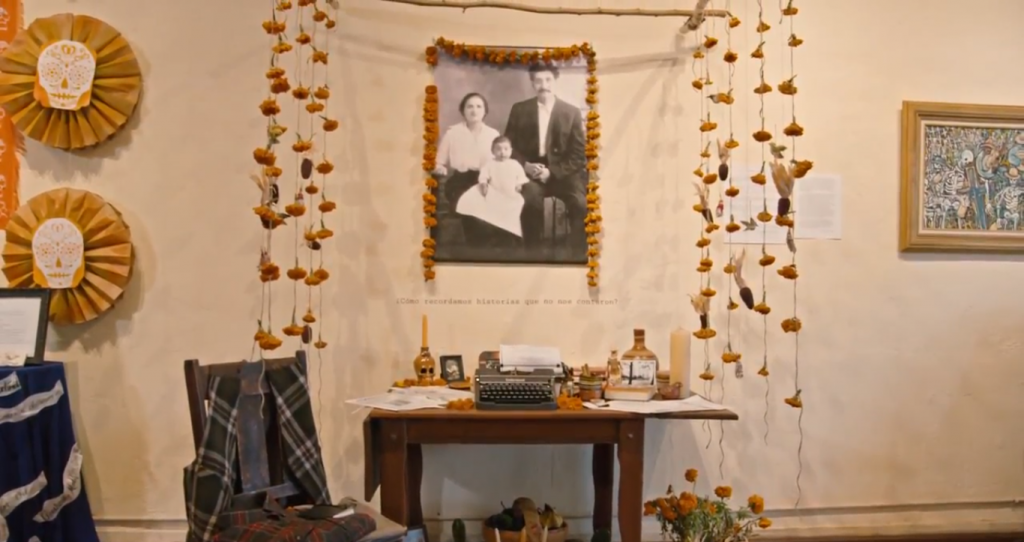 Esparza's work isn't limited to ofrendas: she works in printmaking and has created other "assemblages that address larger issues facing the Chicano community," according to the NEA. Oh, and if she's not cool enough, Esparza also worked as a cultural consultant on Disney's film Coco.
Why is Esparza's work so deeply entwined with community and, most importantly, with remembrance? Well, as she told Craft in America, "We all suffer three deaths, the first death is the day that we give our last breath, the day that we die. Our second death is the day that we are buried, never to be seen on the face of the earth again. And our third death, the most dreaded death of all, is to be forgotten. And that's why I do this."
---
*(Chicano/a typically refers to people who were born in the United States, but whose parents are from Mexico.)
Read more about Esparza's bio at the NEA and Craft in America, and watch her at work in the Borders episode of Craft of America.
What do we do here at the Art Docent Program? Discover more about us here!
Want more fun artist spotlights? Check out our blog archives, and follow us on Facebook for Program news!