Scrambling for a gift for the kid(s) in your life that's a bit more creative than this year's big-ticket items? Don't worry: we've got you covered!
We were inspired Museum Shop Sunday (check out more on this movement here) to search for more arts-related gifts this holiday season that kids would actually want to receive. Between visiting the online shops for several art museums and scouring big stores' websites, we've put together a list of some of our favorite finds for this holiday season. And good news: none of them are even boring!
Art Making with MoMA: Cut-Out Art Kit (Target, $19.99)
Based off of the materials and techniques used by Henri Matisse and the "ideas that inspired him," this kit was designed by educators at The Museum of Modern Art (MoMA) to get kids engaged in cutting, painting, and creating their own unique cutouts. For just around $20, you'll get a kit filled with watercolors, paints, safety scissors, glue, and a watercolor pad.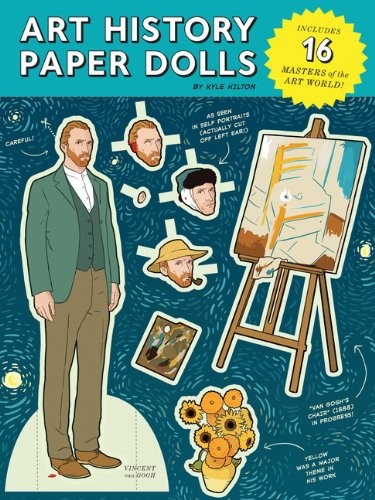 Art History Paper Dolls by Kyle Hilton (The Norton Simon Museum Online Shop, $12.95)
Whether it's Claude Monet, Vincent Van Gogh, or any one of the 16 masters of the art world in this book, kids will love playing with (and learning more about) these unique figures. (And yes, there's an option to attach an earless Van Gogh, if you must know.)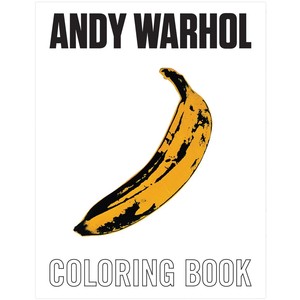 Andy Warhol Coloring Book (The Norton Simon Museum Online Shop, $9.99)
Fun for kids and grown-ups alike, this coloring book features Pop Art designs based on the drawings of Andy Warhol. How many soup cans do you feel like coloring in today?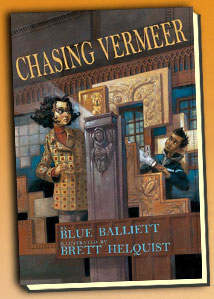 The Chasing Vermeer series by Blue Balliett (From $7.99-$20 for each book at Barnes & Noble online, check with your local booksellers for exact rates)
Okay, we've gone on and on about the Chasing Vermeer series before (see our blog post on the books here). But what better way to subtly get kids excited about both art and reading than with three of the most inventive children's books around? Join Petra, Calder, and Tommy as they enter the worlds of Vermeer, Frank Lloyd Wright, Alexander Calder, and more in each of these novels by Blue Balliett.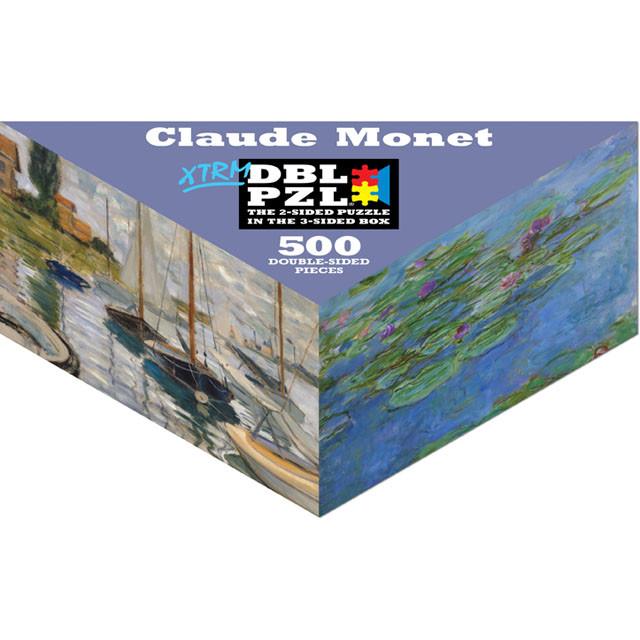 Monet XTRM Double Puzzle (The Getty Store Online Shop, $18.00)
The description on this double-sided puzzle featuring works by Monet reads "challenging" and "ages 10 to adult," making it a challenge for kids as well as adult. Puzzles like this make great gifts for the entire family to work on together!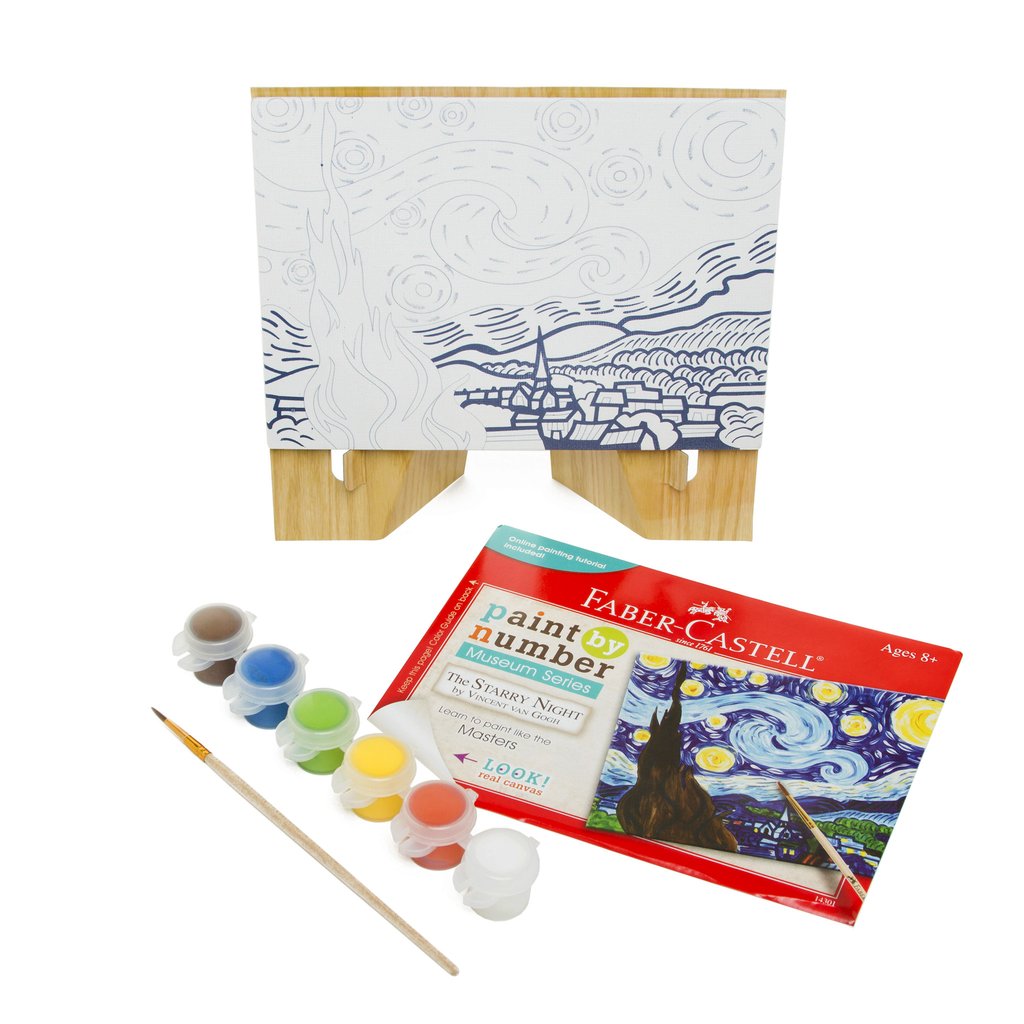 Starry Night Paint-by-Number Guided Art Set (The Getty Store Online Shop, $7.95)
Who wouldn't want to recreate Vincent Van Gogh's masterpiece? Complete with acrylic paints and a pop-up easel, this guide will inspire young painters everywhere. (And if you're a Van Gogh fan looking to give yourself or your children a gift, you can treat yourself to a showing of Loving Vincent, which is currently in theaters! It's rated PG-13, though, so you might want to stick with this set for the younger painters in your life.)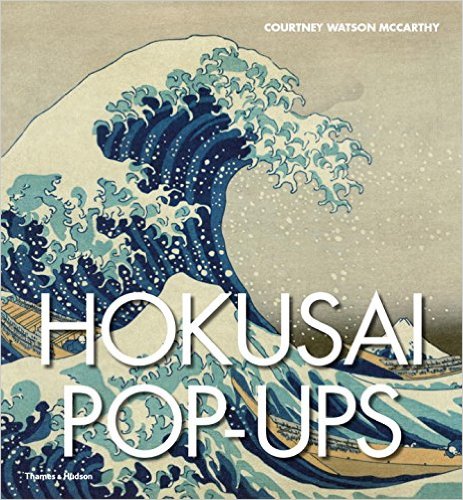 Hokusai Pop-Ups by Courtney Watson McCarthy (Barnes and Noble, $19.16: check with local booksellers for exact pricing)
Yes, we've featured Courtney Watson McCarthy's books before (see our blog post here), but that's because they're absolutely stunning…and perfect for getting the youngest readers hooked on art.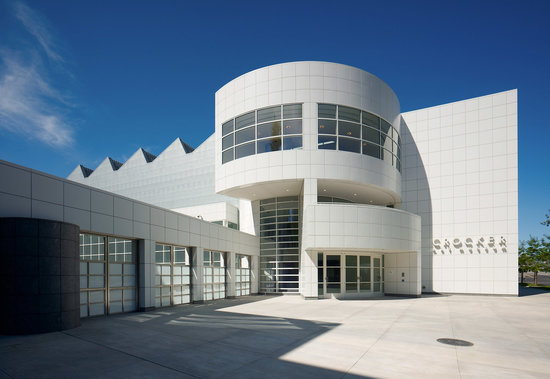 A Trip to Your Local Museum (rates will vary)
What's a better gift than an experience kids aren't soon to forget? Treat them to a trip to a local art, natural history, or any type of museum. Most museums offer discounted rates for kids (we're talking under $20, sometimes even under $10 depending on age), and more and more museums are offering special events, activities, and areas just for kids. Check in with your local museum(s) and make a day of it!
What gifts would you include on this list? Share in the comments below!
---
What do we do here at the Art Docent Program? Find out about us and our curriculum here!
Want more fun art and art-history related reads? Check out our blog posts here for more!